How Company Watch stacks up against our competitors
At Company Watch, we believe that we are head and shoulders above the other UK credit reference agencies. Since 1998 we've predicted almost 90% of UK public insolvencies in advance.
We have also won the CICM Risk Management Award for the last two years in a row.
Our state-of-the-art risk management solutions allow us to offer a range of services that go far beyond those of a traditional credit reference agency. These include:
Detailed credit scores with full explanations.

A searchable database of Companies House records.

Text analysis of company records using machine learning, giving an added layer of confidence.

A comprehensive forecasting tool that can simulate a wide range of risk scenarios.

An API that can seamlessly integrate our financial analytics with your existing system.
Compare UK credit reference agencies
We believe we are the clear choice for financial risk and business intelligence software, but don't just take our word for it. Here's how we stack up against our competitors:
Note - we have acknowledged cases in which competitors offer a similar service under a different name.
Service
Company Watch
Experian
Dun & Bradstreet
Creditsafe

Assess the financial health of a potential customer, supplier, or partner before you engage in any business transaction.

✅

✅

✅

✅

Analyse director and officer details.

✅

✅

✅

✅

H-Score®

The industry-leading performance tool when it comes to predicting business failures.

✅

❌

❌

❌

Probability of Distress (PoD®)

Used for bad debt provisioning, PoD® gives you the percentage probability that a distress event, e.g. a business failure, reconstruction or acute financial distress, will occur within three years.

✅

✅

✅

✅

TextScore®

Using advanced machine learning techniques to analyse the text in financial reports of active companies, TextScore® predicts the probability of corporate distress.

✅

❌

❌

❌

Forecast View™

Financial risk modelling tool that allows you to run pre-set risk scenarios. Assess the future financial health of companies under different economic situations with ease.

✅

❌

❌

❌

Experiments

The functionality that truly separates Company Watch from other Credit Reference Agencies.

Stress-test a company's financial health and run 'what if' scenarios using management accounts or forecasts.

✅

❌

❌

❌

API

Connect analytics and data directly into your internal systems.

✅

✅

✅

✅

SearCHeD

Powerful Companies House search engine.

Quickly search the Companies House database for keywords in the text of annual reports held at Companies House.

We have turned image files into searchable text, enabling you to find key words and phrases with just a few clicks.

✅

❌

❌

❌

Upload and look for risks within your existing portfolios.

✅

✅

✅

✅
Using these features, we can help you to spot financial risk earlier and more accurately. This is a huge advantage for anyone working in credit risk management, but the benefits are not limited to this role. Our solutions have a wide range of use cases. Here are just a few examples of who we can help:
---
Pricing
Our pricing is competitive and comes with flexible options that can be tailored to your specific risk management needs. We offer a range of subscription options, from our basic bronze to our comprehensive gold package, so you can choose the level of access that suits your team's requirements.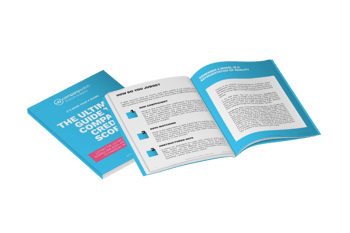 ---
Ultimate Credit Scoring Guide
Transparency forms the cornerstone of everything that we do at Company Watch. We have written the ultimate guide to company credit scores, that lifts the lid on how credit reference agencies gather and analyse data.
---
We offer several services you won't find anywhere else. H-Score® and Forecast View™ are two examples of powerful Company Watch tools that provide a unique form of insight. Here's how they work.
H-Score
® - Overall Company Financial Health
Many credit reference agencies only provide a "black box" credit score - a single number with little or no accompanying information. Our H-Score® is the opposite of this, a fully transparent rating with all the information you could ever need.
We calculate a company's H-Score® by examining a company's financial position from all angles. We look at profit management, liquidity, asset funding and more, and then we compare these results to those of similar companies that have failed in the past. We use this to calculate the likelihood of failure in the next five years, which is expressed as a number between 1 and 100. An H-Score® lower than 25 is considered high-risk and falls into our Warning Area.
View the latest Warning Area statistics from the Company Watch database here.
Forecast View
™ - Financial Modelling
In uncertain times, it's not enough to understand the current financial health of a company. You need to know how it will cope under stress in the future, and this is where Forecast View™ can help.
Forecast View™ is a state-of-the-art financial modelling tool, designed to help you spot risks on the horizon. You can choose from a range of pre-set scenarios, each representing a common financial shock. These include everything from a spike in inflation to the loss of a key supplier. Simply choose one or more of these options, and Forecast View™ will adjust a company's overall financial health score (H-Score®) so you can be confident today, and in the future.
The Forecast View™ dashboard also includes a series of interactive sliders, each representing a key financial metric. You can adjust these manually to create your own custom scenarios and see the results reflected immediately in the company's overall financial health.
Seeing is believing
Those are just some of the ways we go the extra mile to help our customers avoid financial risk.
We know the only way you can really see how we stack up against other providers is to try us for yourself.