Meet Zac Guy - Company Watch salesman and international lacrosse star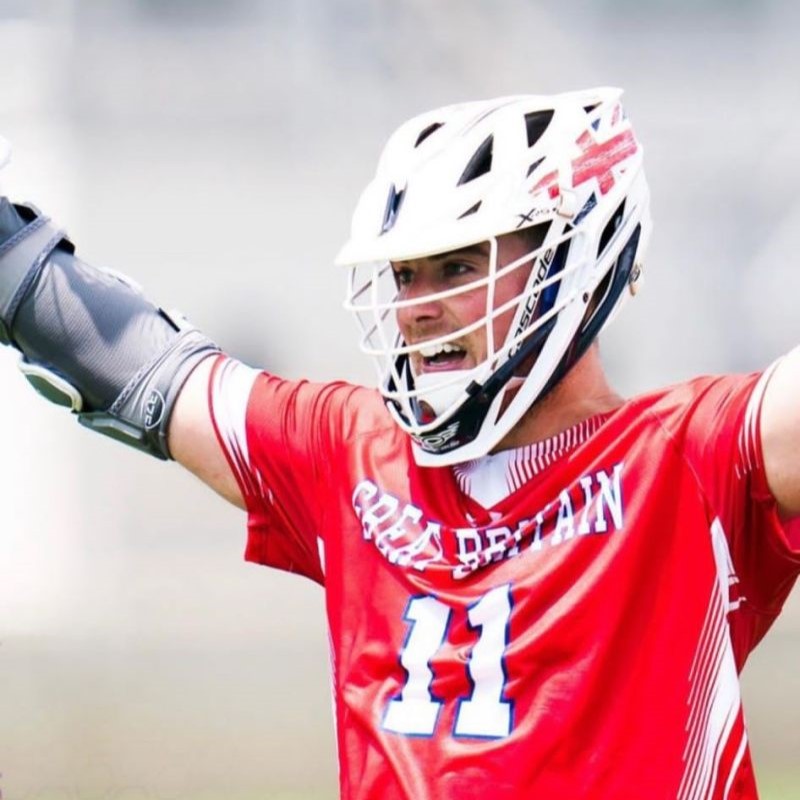 At Company Watch, we believe that life experience is just as important as professional experience. Everyone has passions outside the office, and embracing these is the key to building a well-rounded team. Nobody illustrates this better than Zac Guy.
Zac is one of the stars of our sales team, but he's also a star in his own right. As a leading figure in the world of lacrosse, he has competed internationally as both a player and a coach. He was kind enough to join us for a chat, during which we discussed past glories, future plans and the surprising parallels between the lacrosse pitch and the sales floor.
Hi Zac, thank you for joining us. It sounds like lacrosse has been a huge part of your life. Can you tell us a bit about your history with the sport?
I'm originally from upstate New York, but my mum is from Manchester. My parents met while my dad was coaching lacrosse in Manchester, so you could say it was part of my life before I was even born! I started playing at age three and never stopped.
I competed internationally for the first time in 2008 when I played for England as a junior. After that, I returned to the States to attend college at Georgetown, where I played on the college team for four years. This meant that I couldn't play in the next world championships but, after graduating, I returned to England and got involved with the senior team. In 2016, I was part of the team that won gold at the European championships. That remains one of my proudest moments.
Recently, I've followed in my father's footsteps and become a senior coach for the newly formed Great British team. We competed at the world games in Alabama and ended up coming fourth after losing to Japan in overtime
That's quite a CV! How does Company Watch fit into the picture?
In 2018 I got a masters in management and international business from Nottingham Trent University. My first job after graduating was as a sales executive with a mergers and acquisitions focus. I enjoyed it, but I wanted something more customer-focused.
I moved back to the States to start a company with my dad and then returned to the UK to interview for jobs. I was hired by Company Watch in January 2022 and found that the sales role was a perfect fit for me. There's a competitive element to it, and also a strong sense of belonging to a team. It's no coincidence that a lot of people with a sports background end up working in this area.
It sounds like you have a busy schedule! How do you manage to juggle sales and lacrosse?
You have to be willing to make sacrifices. I train before and after work, so it can be hard to have a social life. A lot of it comes down to time management. This was easier when my schedule was set by the college or university, but now I have to do it myself. It takes a lot of discipline!
Company Watch has been a huge help in this area. They've given me time off to play when other companies would have refused. I couldn't ask for a more supportive employer.
Has playing lacrosse made you a better salesman?
There are definitely transferable skills. Discipline, structure and time management affect your sales performance just as much as your sporting performance. Fitness is also important in sales, but it's mental rather than physical fitness. Meeting a customer or taking a call is just like stepping onto the pitch- you have to be at your best.
My coaching experience has been useful. You have to approach each player differently in order to get the best out of them, and this is the same with sales. Every customer wants something different, so you need to be willing to adapt. The US is very sales-focused, but UK customers prefer a gentler approach. Spending my life around British lacrosse players has helped me to assimilate to these cultural differences.
What does the future hold, both here and on the pitch?
Despite being 25 years old, Company Watch still has the spirit of a young start-up. There's a lot of scope for growth and I'm excited to be part of it. I'd love the opportunity to take on a more senior role. I've been captain of every lacrosse team I've played on, so I'd relish the chance to test my leadership skills in a different environment.
As for lacrosse, the future looks bright! I'm 31 now so it's safe to say that my international playing days are coming to an end. As a coach, though, I'm excited about the next chapter. Team GB gained a lot of attention at the world games, and it seems that the public appetite for the sport has grown as a result. Next month, we'll find out if lacrosse has been approved for inclusion in the 2028 Los Angeles Olympics. This would be a huge milestone, and the prospect of Olympic gold would be a brilliant motivator for Team GB.

Follow Zac on LinkedIn or get in touch to find out more about our services.