The top procurement risk factors you should be aware of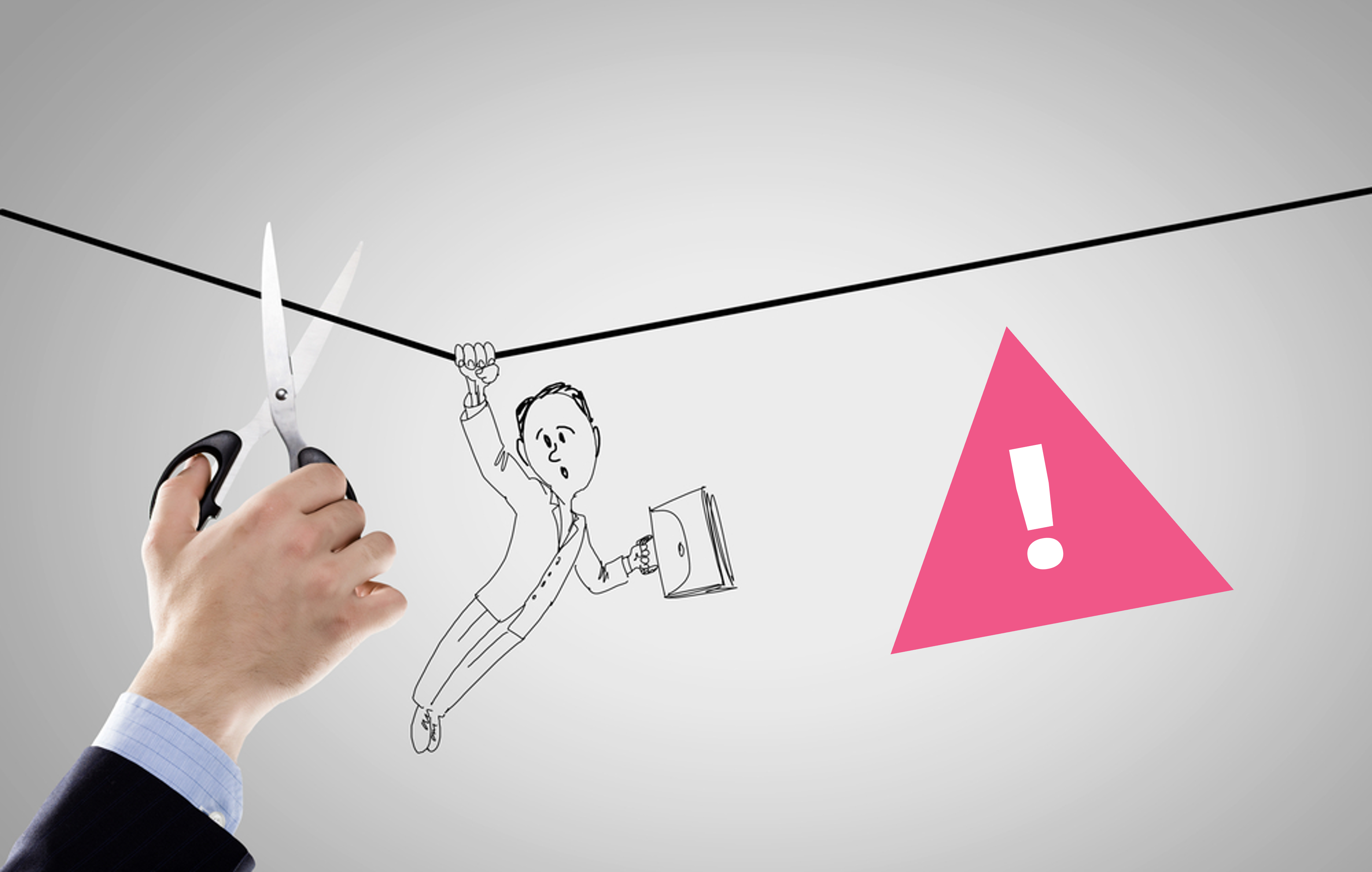 Procuring goods or services from suppliers always comes with some risks.
The materialisation of procurement risks costs businesses millions of pounds each year. With the increasing complexity of interconnected global supply chains, which have developed at pace in recent years, the nature of risks involved in procurement have become ever more complex. The disruption caused by the Covid-19 pandemic in 2020-21 and the war in Ukraine in 2022 has brought into sharp relief the challenges that procurement professionals are facing.
Procurement risks can come in many forms - shock disruption where impact ripples are seen almost universally, as we have seen during the pandemic and war in Ukraine, but also more localised disruption caused by supplier failure, fraud, error, and inexperience. All of which can be just as disruptive to individual organisations.
The following article will explore some of the top procurement risk factors you should be aware of and how you can mitigate your exposure to them and the resulting financial risk.
What does procurement mean?
Procurement covers every activity involved in obtaining the goods and services a company needs to support its daily operations. This includes initial sourcing, agreeing on the terms and conditions of supply, negotiating prices, receiving, and inspecting goods as necessary, and then the ongoing monitoring of supplier performance against the contract.
Sourcing appropriate goods and services has been a critical part of any business process for almost as long as commerce has existed. The ultimate goal of good procurement is to get good quality products at the best price and on time.
By enabling a business to reliably get the supplies it needs at the lowest cost in a timely fashion, procurement can directly impact the business's bottom line and therefore its financial performance.
What is procurement risk?
Any process will contain risk - the key risks in the procurement process tend to be connected to disruption of delivery of goods or services which might arise as a result of transportation failure, supplier failure, quality defects, fraudulent activity, cost manipulation, and delivery errors.
Why controlling procurement risk matters
The potential impact on your business of critical supplies being disrupted is enormous. That's why high-performing procurement teams spend a great deal of time understanding which goods and services are business-critical and ensuring that, for these items, they closely understand the inherent risks and have contingency plans in place in the event of supply disruption.
Remember that spend is not always a guide to criticality - here at Company Watch we have talked to lots of customers for whom a niche supplier charging relatively modest amounts is much more business-critical than a supplier of more commoditized goods and services where the total spend is several times higher.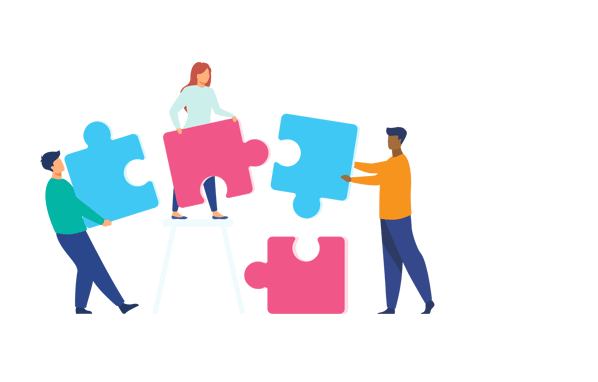 We've put together a list of some of the procurement risk factors you should be aware of within your procurement process:
Procurement risk factors to consider
Procurement risks are often caused by inadequate knowledge, poor planning, or a lack of robust controls. These risks can lead to significant financial losses if not properly managed.
1. Failing to identify the key business-critical suppliers
While you shouldn't be procuring any supply which isn't necessary for your business, some of your suppliers will be so business-critical that any interruption to the flow of goods or services they provide could have a major impact on your business. Identifying which suppliers are on this critical list is the first thing every procurement team should do.
2. Disorganised vendor management
Sticking with your approach to critical suppliers - assigning a named member of the procurement team to manage the relationship with each of your critical suppliers is crucial. These individuals should ensure that they perform regular monitoring (e.g. using Company Watch to set up email alerts for changes to company information) and stress-test the ongoing business viability of these suppliers.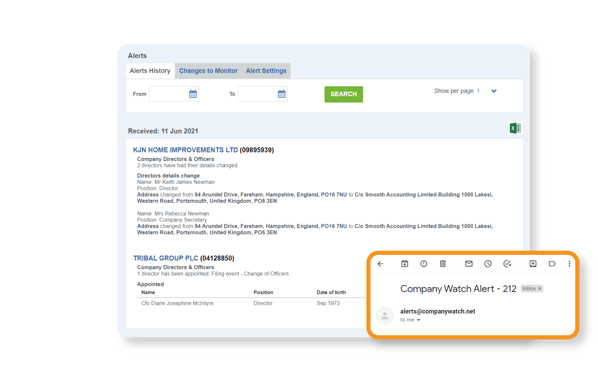 Shocks like the 2020-21 Covid Pandemic and the war in Ukraine can have sudden and dramatic impacts on previously well-established business models. Using tools, such as Company Watch, to understand the impact of such events on the financial health of key suppliers is a vital part of safeguarding your own business.
For lower-tier suppliers, who do not provide such mission-critical goods or services, regular monitoring, albeit on a less frequent and interventionist basis, is good practice and annual supplier reviews should be carried out on these suppliers. If the volume of suppliers makes this difficult, then segmenting by spend could be appropriate for this category of supplier.
3. Poor vendor selection
Vendor selection is one of the most important aspects of purchasing. Wherever possible try to have a pool of suppliers to compare and make a selection against appropriate criteria. Working with internal customers to determine the precise requirements will enable you to implement transparent procurement processes. Having backup suppliers pre-approved, or with whom you are able to channel a small amount of spend, and the contractual and practical ability to ramp up where necessary can help protect your business from unexpected supplier shocks.
4. Non-compliance and inadequate contract management processes
Once a supplier has been selected it is important to put a suitable contract in place. Many larger organisations try to use standard-form contracts for all suppliers.
While there are advantages of this approach, often there will be variations negotiated so ensuring you have a quick way of identifying non-standard contract terms with each supplier is essential. If you tend to sign your suppliers' contracts, try to harmonise critical clauses so that they are common across multiple suppliers if possible. Keeping a master log of key contract terms and exceptions will make contract and compliance reviews easier.
5. Error-prone, manual internal processing
Manual processes are error-prone and slow down operations. They require people to check every step of the way, which means they take longer than automated processes. In addition, manual processes often result in mistakes being made.
6. Delays in procurement
Procurement delays can lead to higher costs and lost opportunities. Delays to physical goods were a particularly acute problem during the Covid Pandemic and the resulting disruption to shipping routes, with containers being at the wrong ports and delays in unloading cargo ships, had severe knock-on impacts.
Looking for alternative suppliers domestically or closer to your production facilities is an important element in managing procurement risks. With the increase in shipping costs that were experienced in 2020/21, many suppliers are seeking to pass the cost increases to customers with very little protection against huge increases. Ensure that if you are exposed to shipping cost increases you understand what that could mean for profitability.
Reducing procurement risk
Introduce automation
The first step on this journey is to understand what the procurement process in your organisation currently looks like. Take time to map out the current process and simplify it where possible. Understand if there is procurement automation technology that can help improve your process - making it more accurate and faster.
Continually track and analyse your data for every purchase and assess your business usage patterns. This insight will prove highly valuable and allow you to adjust and optimise your business strategy to streamline your procurement workflow.
Try to look for technology that's easy to use, so that your staff requires minimal training. The software should be simple to migrate to and easy to integrate with your existing systems. This ensures that you won't waste time setting it up!
Create a resilient sourcing strategy
Strong vendor evaluation and management will significantly reduce your exposure to procurement risk.
Define exactly what you want from your vendors. The easiest way to manage risk is to develop and then standardise a clear set of standards that potential vendors will need to meet before you'll work with them. These standards should include some financial criteria and environmental and social governance (ESG) elements. A resilient sourcing strategy helps minimise risk and enables you to react quickly to any potential threats to the stability of your supply chain.
Increase supply chain visibility
The majority of supply chains involve many different operational stages, and each stage comes with its own risks and challenges. If something goes wrong in any of these stages, you need to know as soon as possible about the potential impact on your business.
The sooner you're aware of any issues, the sooner you can deal with them and seek to minimise the downstream impact on your own customers. In this context, supply chain visibility means not only knowing where inventory is on its journey through your supply chain but also having clear visibility of the financial health of your suppliers.
Use financial analysis software such as the Company Watch platform to acquire financial reports during your vendor selection process to help you choose financially stable suppliers. For critical suppliers, you should also try to glean some visibility on their supply chain and undertake some due diligence on these upstream suppliers. This will allow you to spot any potential risks that may affect your supplier's ability to complete a contract before disruption materialises.
Define metrics for tracking supplier performance
A supplier dashboard highlighting key metrics which are important for your organisation is a useful way of seeing at a glance which suppliers may need additional attention. Having a common set of metrics can help you understand which parts of your supply chain are potentially vulnerable.
Stay on top
There is no doubt that procurement automation and the use of innovative technology can play a very important role in reducing procurement risk. But at Company Watch we believe that these tools provide the toolkit which you can use to manage risk in the most appropriate way for your organisation. No one knows the needs of your business and supply chains as well as you do - automation and risk management software can arm you with the information and analysis you need to talk to your suppliers and work with them to ensure that the partnership is still delivering what it needs to for both parties.
Procurement risks will always exist, no matter how well you mitigate and manage them. Therefore be proactive by addressing key risks and problems as, or ideally before, they arise. This then puts you in the best possible position to protect your business and customers from the potential impacts.
🔗 Read our ultimate guide to procurement risk management in 2022 here!