What can we expect from financial risk in 2023?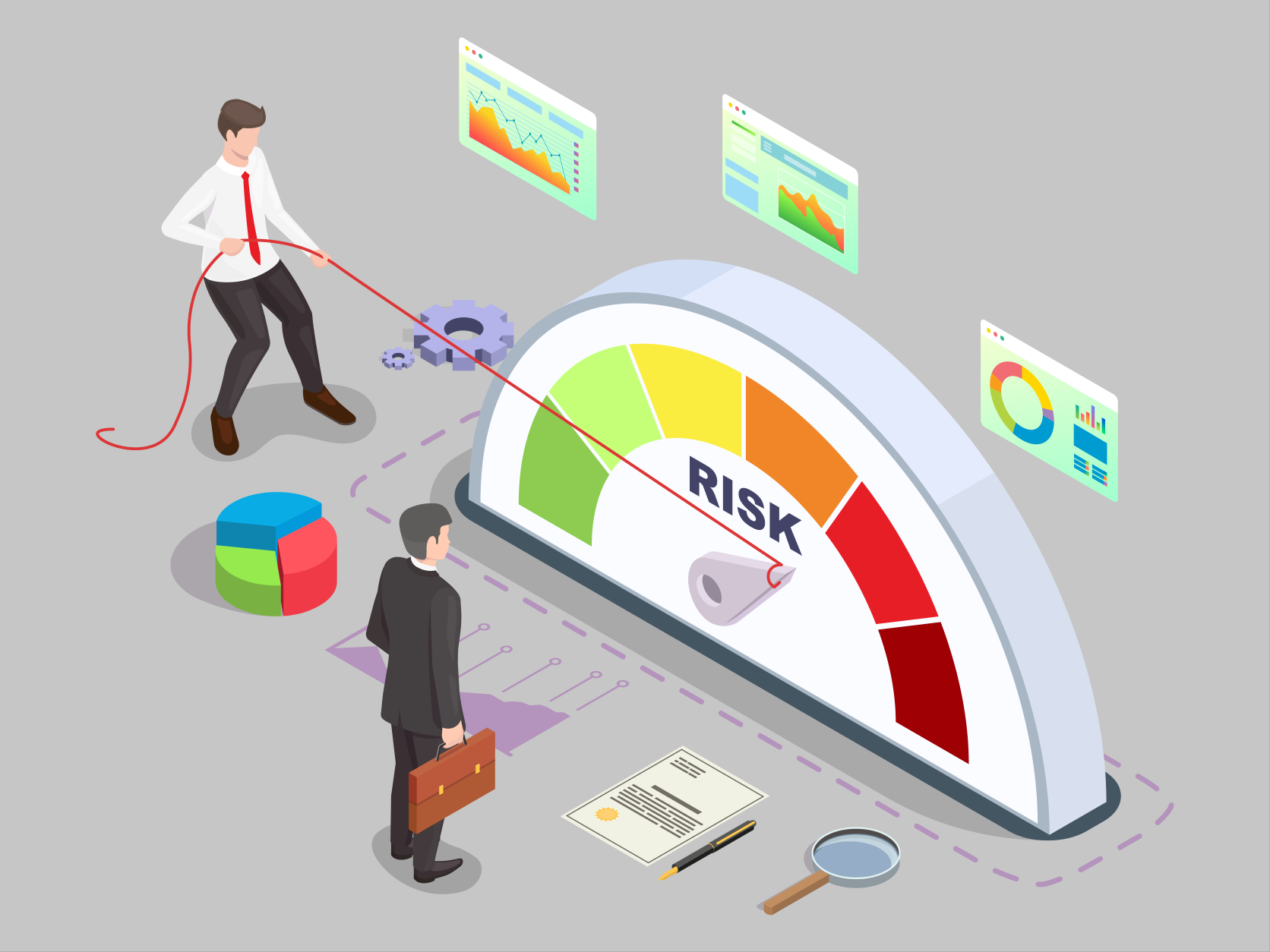 We live in an unpredictable world, and nowhere is this clearer than in the ups and downs of the markets. Experts can make educated guesses, but things can always be thrown off course by unforeseen events.
This was certainly the case in 2022. After the unprecedented disruption of the pandemic, who could have predicted another global upheaval in the form of the war in Ukraine, or the UK markets being shaken yet again by a rushed Autumn budget announcement?
If the last few years have taught us one thing, it's that "once in a lifetime" events occur frequently, and sometimes in quick succession. As the world grows more volatile, we need to be extra vigilant about spotting the threats on the horizon. With that in mind, here are our predictions of the main financial risks of 2023, and how we can help you to prepare.
1. Energy costs
For many people, the most pressing concern of 2023 will be the same as it was in 2022; sky-high energy costs. It's impossible to predict what will happen in Ukraine, but it seems unlikely that the conflict will be resolved anytime soon. This means that consumers can expect prices to remain high, although experts are now predicting a smaller increase than previous forecasts suggested.
High energy costs are a double blow for businesses. They increase their own costs, while also reducing the amount of money that consumers have to spend. Two-thirds of UK consumers plan to cut their spending in 2023, and this will have a huge knock-on effect on the economy. Investors will need to be wary of any business that lacks the capacity to absorb these short-term shocks.
2. Inflation
Energy prices are not the only cost that increased in 2022. Annual inflation reached 11%, forcing many consumers to rely on credit for everyday purchases. The average household debt now stands at over £16,000 and looks set to increase further in the new year. Although inflation is expected to fall sharply in the second half of 2023, experts believe it will still be well over 3% at the end of the year.
Once again, this hurts businesses on two fronts. It increases the cost of doing business while also making consumers less willing to spend money. Companies will have to walk a fine line between increasing prices and driving away their customers. For those with tight profit margins, this may prove to be an impossible task.
3. Supply chain issues
2022 was a perfect storm of disruption for consumers and businesses alike. Along with rising prices, many experienced supply chain issues on an unprecedented scale. 20% of businesses were affected over the summer, and these problems persisted throughout the year. As 2022 drew to a close, over £23 billion worth of goods remained stranded in UK warehouses.
This disruption has reminded us all of an important lesson. Companies don't just do business with their own suppliers and customers. They do business with their suppliers' suppliers and their customers' customers. We are all part of a global chain, and a single weak link can plunge the whole system into chaos.
With all signs pointing to further supply chain issues in the new year, looking out for these weak links will be vital. Investors should avoid businesses that rely on shaky supply chains or those that fail to put solid contingency plans in place.
4. Cyber-threats
With so much going on in the physical world, it's easy to forget about the ongoing threat of cybercrime. The danger has increased significantly in recent months and will continue to do so in 2023. 80% of UK companies experienced a cyber attack in 2022, and ransomware attacks rose by 15%.
Companies need to make sure that their cybersecurity is airtight, and that their staff are trained to spot threats. Any business that fails to do this should be considered a risky investment.
Future-proof your business
Predicting these threats will be the key to a successful 2023. A credit reference agency (CRA) can help here, but their advice will only take you so far. A CRA can give you an overview, but the data is often lacking in depth, making it difficult to gain any real insights. This is where we come in.
We offer a level of analysis far beyond that of a standard CRA. If you have concerns about a company, we can search their accounts for keywords and phrases that indicate risk. If you're worried about a particular threat, we can build a detailed model around it. Don't let 2023 catch you off guard. Get in touch today to arrange a trial.
Register for our free webinar 'Spotting Risk in Advance' later this month. Hear from two leading risk management experts on how to navigate the year ahead and learn why financial forecasting should be a fundamental part of your risk management process in 2023.

Disclaimer- The past performance of a company is not always an indicator of future success. Read our terms and conditions here.