What You Should Look For In A UK Credit Reference Agency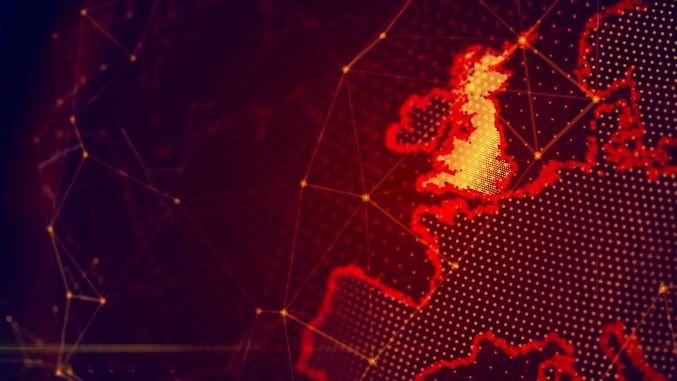 How to choose a credit reference agency in 2023
What should you look for when choosing a UK credit reference agency? In volatile markets, it's never been more important to invest in preventing risk. Finding a market-leading credit reference agency will help you:
Avoid fraud
Analyse your position against your competitors
Protect your finances
Avoid reputational damage
Choosing the right CRA can be confusing - they all do the same thing, right? It's a common misconception that credit reference agencies all offer the same services. The truth is, you need to do your due diligence when choosing the best agency for your business.
In this blog, we'll look at some of the key things you need to consider when choosing a credit reference agency.
---

---
Demand more than a black-box credit score
You'll find that most credit reference agencies only provide a simple credit score, known as a "black-box score." Many companies rely on machine learning to calculate credit scores, so it's impossible to establish the basis for the score. A lack of transparency around the criteria used to create the credit score can lead to more risk.
It's vital to choose a credit reference agency that can provide comprehensive, transparent and detailed company credit checks and credit reports. That's why we created a range of market-leading risk management tools, like H-Score®, to give you an unbeatable edge when it comes to credit risk management.
H-Score® is designed to give you a full picture of a company's overall financial health and is able to predict 90% of UK public insolvencies in advance, across banking, insurance and corporate credit functions. A company's H-Score® is calculated by examining its financial position from all angles. This includes factors such as:
Profit management
Liquidity
Asset funding
Working capital management
These results are compared to similar companies that have previously failed. We then use this to calculate the likelihood of a company failing in the next 5 years. The company receives a score between 1-100. If the H-Score® is 25 or under, the company is placed in the Warning Area, indicating a high level of risk and probability of distress.
You can also use this information to gauge your market position, see how you stack up against competitors, and improve your company's credit health. Discover how H-Score® works with a free trial.
Look to the future
At Company Watch, we have a proven track record of guiding our customers through tough periods. We created a state-of-the-art financial risk modelling tool, Forecast View™, to test a company's resilience under different scenarios. This is used to determine how certain economic scenarios might impact a company's future H-Score®, including everything from a spike in inflation to the loss of a key supplier.
It's great to get a picture of a company's financial health, but it's not enough to assure you there won't be issues in a few years. It's important to understand a company's long term risk. Particularly in the wake of the pandemic and the current economic climate. A company with a healthy credit score today might look very different 3 years from now. Choosing the right UK credit reference agency will protect your business from future risk.
Watch our Forecast View™ webinar to find out more.
Service that leaves you satisfied
Managing risk in an ever-changing political and economic landscape can be challenging. Finding a UK credit reference agency that you know you can trust to do the heavy lifting will give you peace of mind.
There's a reason we've won the CICM Risk Management Award for the last two years in a row. Our range of tools allow you to model scenarios and understand the full picture in minutes. This takes the guesswork out of risk analysis. We provide services that you won't find anywhere else. Don't take our word for it, see how we stack up against our competitors.
To learn more about how Company Watch can help protect your company, get in touch today.