Why An Enhanced Due Diligence Report Is Worth Its Weight In Gold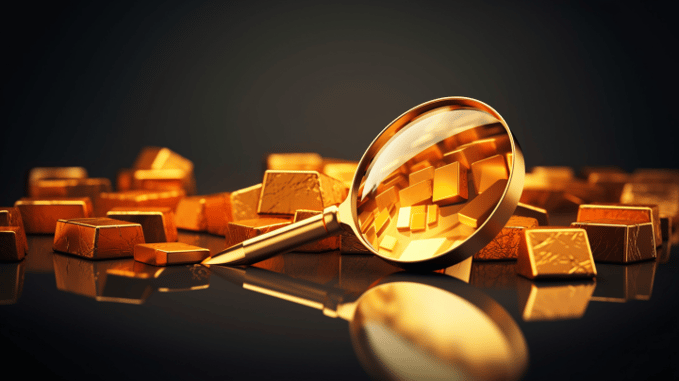 In an era of constant change and upheaval, your business is forced to constantly adapt.
Everywhere we look, there's a new challenge to tackle. It's more important than ever that you can quickly make informed decisions. Sounds stressful, doesn't it? Well, it needn't be. At Company Watch, we want to help you make good decisions with the information at your fingertips. Here's where enhanced due diligence can help.
Our Enhanced Due Diligence (EDD) reports delve into the vast array of online data, providing you with the most in-depth analysis on the market. We can help you assess financial risk, avoid reputational damage, and ensure compliance with government regulations. When it comes to protecting your business, we're head and shoulders above the rest.
How do our EDD reports differ from our competitors?
Traditional EDD reports use standard credit checks and Google searches to provide you with information. These Google searches only cover around 4-6% of the information available on the internet.
At Company Watch, we work closely with our partners to analyse and gather data using a variety of sources, including the deep and dark web. Our reports go above and beyond, analysing over 198m corporate records and 600bn+ archived web resources. This comprehensive analysis produces detailed charts that can be customised to your specific needs.
What is an enhanced due diligence?
Enhanced due diligence is the process of conducting an in-depth investigation into companies or high-risk customers that pose a higher level of risk to your business. This process is required by law in some cases, and it's not a straightforward task. EDD uncovers risks like corruption, fraud, and money laundering in high-risk industries. This requires a deep dive into the huge amount of data available online, and the information is not always freely available. That's where we come in.
Enhanced due diligence reports
An Enhanced Due Diligence Report identifies risk using detailed evidence, providing you with an audit trail. It looks beyond financial checks to analyse risk across political, economic, sociocultural, technological, legal and environmental landscapes. It will give you a clear picture of your customers and the suppliers you work with. This gives you the confidence to make decisions to protect your company against financial risk. Let's take a closer look at how our reports can help your business.
A deep dive into risk
At Company Watch, we've embraced the power of machine learning and AI to give you an unbeatable edge when mitigating financial risk. This allows us to access information that might otherwise slip under the radar of a standard EDD report. We can provide you with unique insights into information you won't find on any database. This includes insights into individual risk attributes including political exposure, adverse media and behavioural risk, for example:
A Company Watch EDD report can flag an adverse media event, where the CEO of the company in question is named in an article describing safety failures at a previous company.





It might also flag behavioural risk, where a company director posted discriminatory content on their Facebook account between 2014 and 2016.
Our reports flag these risks using a traffic light system with detailed evidence, providing a narrative and context to all risks flagged. And that's just the tip of the iceberg of how deep our EDD can go. These are examples of just some of the sources we can use to produce our reports:
Social media

Sanctions checks

Surface web sources

Client & employee reviews

Cached information

Breached data sources

Corporate records

Deep web sources

Proprietary databases

Court & regulatory records

Network risk analysis
With this vast network of information available at your fingertips, you can operate with confidence that your business is protected from bad investments, fraud and meets due diligence requirements.
Ensuring compliance
In recent years, the UK has become a hub for money laundering. The government has estimated that between £30bn and £90bn is laundered in the UK each year. EDD is vital for your company to avoid engaging with fraudulent companies and risking reputational damage. It also ensures your compliance with government Know Your Customer (KYC) and Anti-Money Laundering (AML) requirements.
Our platform performs ongoing daily monitoring of your customers and suppliers, so if their circumstances change, you'll continue to be compliant with the AML directive.
PEPs and Sanctions
Identifying a Politically Exposed Person (PEP) and carrying out EDD procedures is vital to ensure compliance with AML regulations. A PEP is a person appointed by a state, international body or community institution in a high-profile position. It also extends to family members and close business associates. Every year the PEPs list increases by 30-40%. You must be constantly screening new clients to identify them.
Our Enhanced Due Diligence reports empower our customers to confidently navigate the business landscape. Download our sample EDD report or get in touch for more information.