What is enhanced due diligence?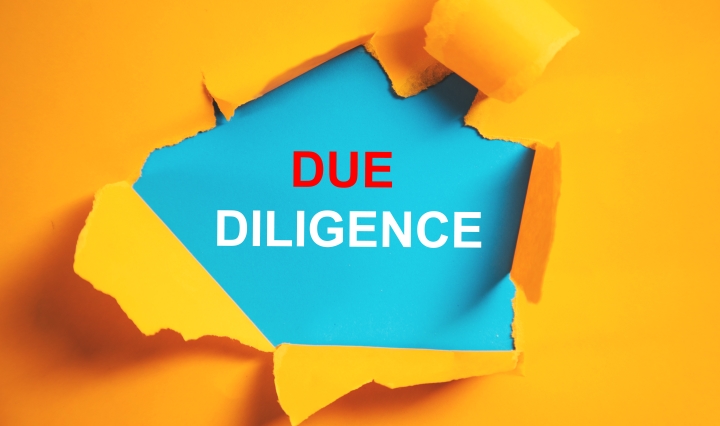 Enhanced Due Diligence (EDD) is a comprehensive investigative process carried out to gather in-depth information and conduct a thorough assessment of higher-risk individuals, entities, or business transactions. It goes further than any standard due diligence procedure by identifying and mitigating potential risks (e.g. money laundering, terrorist financing, corruption, fraud, or other illegal activities).
Enhanced due diligence at a glance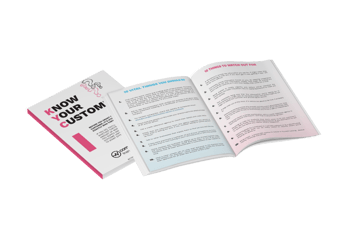 As we're sure you know, getting to know your customer is an important part of financial risk management. For some companies, this is common sense. For others, it's a legal obligation.
If you work in certain industries, you are required by law to perform due diligence on your customers. In high-risk business operations and transactions, you must carry out a stricter version called enhanced due diligence (EDD). This can be a tricky process, requiring a deep dive into data that may not be freely available. Luckily, we can help.
In this blog, we'll take a closer look at enhanced due diligence - what it is, who needs to do it, and how Company Watch can simplify the process.
What is customer due diligence?
Certain industries are at high risk of money laundering activity. In order to combat this, companies working in these industries are required to carry out checks on all potential customers. This is known as customer due diligence, and it applies to the following businesses: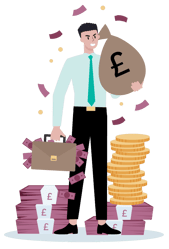 Money services not supervised by the FCA
Unsupervised providers of accountancy services
Estate agents
Letting agents
Art dealers
Dealers of other high-value items
Bill payment service providers
Telephony and IT payment service providers
These businesses must register with HMRC and carry out checks on new customers. This includes obtaining the customer's name, residential address and date of birth, as well as confirming their identity with a photo ID. These details must be updated whenever the business relationship changes, or if an unusual or high-value transaction takes place.
---

Follow Company Watch on LinkedIn
---
What is an example of enhanced due diligence?
There are times when standard due diligence isn't enough to eliminate the threat of money laundering. In these cases, HMRC requires a stricter set of checks known as enhanced due diligence.
For example, perhaps a bank receives an application for a large business loan from a customer who works in a high-risk industry, such as cryptocurrency. To carry out enhanced due diligence, the bank would go beyond any standard due diligence procedure and dig deeper into the customer's background, legitimacy, and nature of their business.
There are three main situations that require EDD:
When an individual is not physically present for ID checks.
When an individual is from a country that is considered

high risk for money laundering

.
When an individual is a PEP (politically exposed person). This is an individual who is at a higher risk of bribery or corruption. Examples of PEPs include government officials and heads of state, as well as close family and friends of these people.

In these cases, a stricter form of due diligence is required. A full list of these measures can be found here, but typical EDD checks include:
Carrying out further ID checks on the customer.
Investigating the source of their funds.
Continuing to monitor the customer during the business relationship.
Leave no stone unturned
Even if you aren't legally required to carry out enhanced due diligence, it's never a bad idea to investigate your customers and suppliers. You may not work in a high-risk industry, but you can still be vulnerable to shady practices. A little digging can go a long way, but finding the information you need isn't always easy. This is where we can help.
Whether you're performing an official EDD check or just looking for personal peace of mind, we have everything you need to spot hidden dangers in your portfolio:
Not all risk is deliberate
A company doesn't have to break the law to put you at risk. Poor performance and management can be just as dangerous as misconduct, so it's vital to look for these risks too. Flagging up suspicious behaviour is one thing, but how do you run due diligence for overall business health? Again, we can help.
Our tools are designed to identify both short and long-term dangers so that you can make decisions with confidence. Unlike a standard credit reference agency, we don't just look at a company's current financial health and provide a single credit score. We compare companies to those of similar businesses that have failed in the past and use this to calculate the risk of failure in the next five years. We present this as a number we call the H-Score®, making it easy to compare and contrast potential partners.
This is just the beginning. From creating detailed risk models to gauging financial stability based on keyword analysis, we act as an early warning system for credit risk, procurement risk and supply chain risk.