Craig Evans covers the latest from the world of credit risk management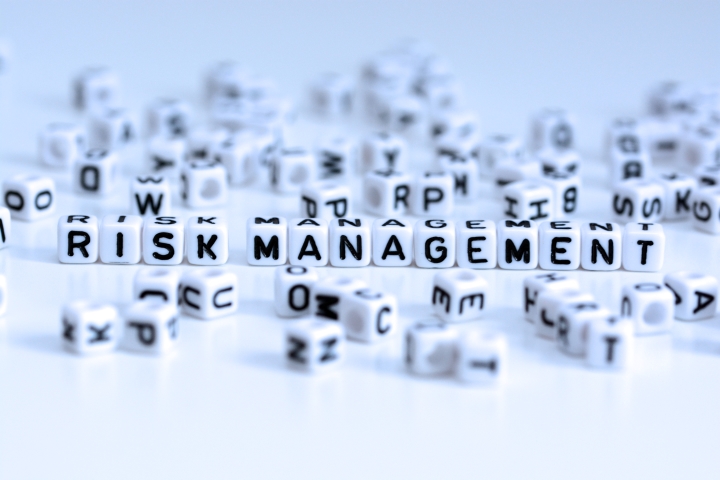 2023 has certainly got off to an eventful start. It's only been two months since we set out our predictions for the year, but it already feels like time for an update. We asked our CEO Craig Evans to fill us in on the latest from the world of credit risk management, and the wider lessons we can draw from them.
---

Follow Craig Evans on LinkedIn
---
M&CO announces store closures
Last month, M&CO became the latest high street retailer to permanently close its doors. The Scottish fashion brand went into administration last year but was recently bought by Peterborough-based company AK retail holdings. The M&CO name may be kept alive in some capacity, but all 170 of its physical stores will now close.
Sadly, these closures are part of a wider pattern. The cost of living crisis is forcing customers to rein in their spending, with 61% planning to cut non-essential purchases in 2023. At the same time, rising energy costs are making it more expensive than ever for businesses to maintain a high street presence. Retailers have cut 15,000 jobs since the start of 2023, and this may only be the beginning.
This is not to say that you should avoid doing business with the high street altogether, but it does mean that extra caution is advisable. Do your research on potential clients and partners with exposure in this area, and find out how they would cope in a severe downturn.
Iceland suppliers lose credit insurance
Credit insurer Coface has removed credit insurance from several of Iceland's suppliers. This comes after two other major insurers reduced their cover for businesses working with the supermarket. Many believe this is due to the chain's reliance on freezers, which makes it uniquely vulnerable to rising energy costs.
These suppliers are no longer insured if Iceland goes bust between an order being delivered and payment being received. This may prompt them to demand payment upfront, putting major pressure on the company's cash flow.
Iceland seems confident of weathering the storm, but there are still lessons to be learned. Just because a company is high-profile, it doesn't mean that there aren't financial weaknesses beneath the surface. Even if a business seems rock solid, it's always worth digging a little deeper.
The incident also shows how vulnerable supply chains can be. A decision affecting Iceland's suppliers could have a huge effect on the company, not to mention others who work with these suppliers. This is why you should always investigate the entire supply chain. Not just your customers and your suppliers, but your customers' customers and your suppliers' suppliers.
---
📖 Get to know your customer's customer. How our tools shield you from supply chain risk
---
Mixed signals around interest rates
At the start of February, the MPC raised interest rates to 4%. This was the tenth consecutive raise in a row, suggesting that the Bank of England is still struggling to curb inflation.
While governor Andrew Bailey has suggested that rates have peaked, he has also made it clear that the MPC will raise them again if the economy fails to cool sufficiently.
This uncertainty puts a lot of pressure on businesses. UK companies took on an extra £79 billion of debt during the pandemic and, if interest rates keep rising, many will find themselves unable to keep up with repayments.
High interest rates will also dissuade new borrowing. A recent survey found that over half of businesses are struggling to obtain credit, and 70% now consider it to be a costly option.
Once again, this makes it vital to research the companies you work with. Outstanding debts should be considered not just in their current form, but in the form they would take if interest rates were to rise. When dealing with newer companies, you should also bear in mind that their projections may depend on credit they have not yet secured.
Take the guesswork out of credit risk management
With so much uncertainty in the economy, every business decision can feel like a stab in the dark. We wanted to change that, so we created a set of tools that illuminate the murky corners of company finance:
Forecast View

™

lets you simulate a range of economic shocks to see how they would affect a company's stability. Whether it's a spike in interest rates or the loss of a key supplier, you can see exactly how the company would fare in each scenario. You can also compare this to similar companies in the same industry to gauge the relative risk level.
SearCHeD

turns thousands of Companies House records into searchable documents. Before agreeing to work with a business, you can search their annual reports for keywords that may be indicative of risk. You can also search your entire portfolio for specific words or phrases, allowing you to spot dangers within your client list.
We've barely scratched the surface here. To find out more, read our previous blogs on Forecast View™ and SearCHeD, or get in touch to arrange a free trial.
Disclaimer- The past performance of a company is not always an indicator of future success. Read our terms and conditions here.